There's an old expression.  You may know it.  "If you always do what you've always done, you'll always get what you've always gotten."
What this says to me is that your comfort zone is your worst enemy.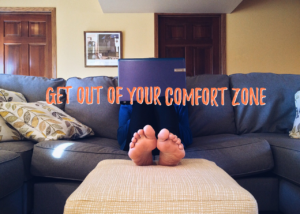 And if you are stuck in your comfort zone — through self-doubt, limiting beliefs, and fear — you will never be as successful, fulfilled, and happy as you deserve to be.
Tiffany Lambert is kind of a doyenne of knowing that you need to kick your keester out of your comfort zone if you want to get anywhere in life. Continue reading "It's All In Your Head — The Key to Success, That Is [PLR Launch]"
Please follow and like us: