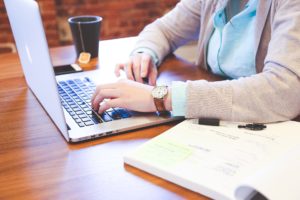 Tiffany Lambert has created a series of internet marketing challenges on some important topics.  I've taken a few of them.  They're excellent and I want to make sure you know all about them.
As you know, I usually use this blog to tell you about PLR offers.  These challenges aren't PLR.  But there are a couple of reasons why I'm bringing them up with you here.
First, they're really excellent quality.  They teach fundamental marketing skills on some topics that are crucial to IM success. But even though newbies will find that these challenges contain basic information for them, those of us who have been around a while will also find them brimming with information.
Second, if you agree with me that these challenges should be shared with people working hard to create internet marketing businesses, you can promote them as an affiliate on JVZoo.  So even though they aren't PLR, you do have an income opportunity.
Now, why am I so enthusiastic about these challenges?  Well, as I say, both newbies and experienced internet marketers can learn a lot from these  challenges.
They are full of practical and actionable information.  Tiffany has been a successful internet marketer for a long time, has done it all herself, and has a wealth of information to share.
And share she does.  The videos are meaty.  Some of the challenges have supplemental written material.  All of them have active comments sections where participants ask questions, get answers, and discuss what actions they're taking on the material.
Tiffany promises hand-holding and gives it.  You can comment on the blog posts and get her responses.  Or if you'd like a little more privacy, you can e-mail her and get her response.  Whenever I've had questions, I've always gotten helpful responses.
One of the things I like most about her videos is that she'll do a task on camera so you can see how it's done.  Sometimes things don't quite work out the first time.  Has that ever happened to you?  Well, it happens to Tiffany occasionally, too.  But she doesn't edit it out.  She lets you watch her solve the problems and learn from her mistakes.
Her teaching is clearly aimed at teaching you how to make money.  She has, and teaches, a strong ethical approach.  She is creative in her approach to brainstorming, researching, and finding marketing opportunities in daily life.  She teaches all those skills to her students.
You can follow these challenges at any time and at your own pace.  The videos are all complete and posted on Tiff's blog.  They're ready to go for you.  All you need to do is sign up and join in.
I took the PLR Launch Challenge.  I went on to launch a couple of PLR products and was pleased with the results.  Tiffany talked me through it all the way.  Then I took the Affiliate Challenge and I'm taking the Blogging and List-Building Challenge now.
The challenges vary in price because some of them are different lengths.  I won't list the prices here; you can click onto the sales page to see how much they cost.
There are a lot of different challenges to choose from.  If you have an interest in any of the topics, do yourself a favor.  Have a look at the sales page.  Think about whether any of these is the right fit for you.
Here's the list of challenges.
Tiffany Lambert's Writing Productivity Challenge
21-Day Challenge, How to Use PLR
Pre-Made Kindle Plot Short Story Challenge
Tiffany Lambert's Mini 14-Day Social Networking Challenge
2-Week Video Blogging Challenge for Tiffany Lambert
Tiffany Lambert's PLR Launch Challenge
Tiffany Lambert's Kindle Fiction Challenge
Tiffany Lambert's Private Blogging and List Building Challenge for February 2016
Tiffany Lambert's 2016 January Affiliate Marketing Private Challenge
Please follow and like us: