You know what's a huge market?  Self improvement.  And Aurelius Tjin has a powerful new PLR release on self improvement called Personal Transformation Mastery and you should have a look at it.
Why Publish in the Self-Improvement Niche?
Now, there are a couple of reasons why self improvement is a great niche to be in.  First of all, it's evergreen.  What you publish now about ending procrastination or developing self-confidence will still be valuable in a year, or even ten.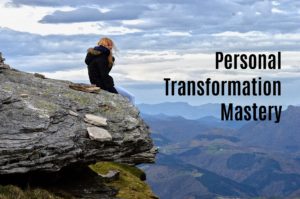 Then, secondly, self improvement is broadly applicable to all sorts of niches and audiences.  If you decide to publish content on self improvement, you could put up a self-improvement site.  Or, maybe more helpfully, you could stay in the niche you're already in and add content that brings self-improvement awareness to that niche.
Suppose you have a blog on beauty and fashion.  That's a perfect niche to discuss motivation, self-confidence, and health.  Or maybe your blog is about parenting.  Why not add some content about goal-setting or a meaningful life?
It really doesn't matter what your niche is, from day trading to gardening to debt reduction.  There's probably a way that self-improvement content can benefit your readers when it comes to achieving their goals and finding fulfillment.
Personal Transformation Mastery
And so we have Aurelius' new PLR release.  Aurelius launches PLR packages regularly and most of them are in the health / well-being / self-improvement market.  His writing is always very readable.  (Don't laugh.  A lot of web content isn't.) He treats his topics thoroughly and offers real information.
In this package, he doesn't do a single lengthy e-book.  Instead, he's done a series of 10 guides on different topics.  That gives you a lot of flexibility on how you can use them.  Sell each one separately or sell them all as a package.  Massage them into a single e-book to sell.  The collection totals more than 100 pages, so that would be a respectable e-book to market.  Or start a 30-day challenge and release them one at a time to your members.
And it's a biz-in-a-box package.  So it comes with a sales page and thank you page.  Just put it all online and you'll be ready to sell.  There are other features to the package, too, including an opt-in short report (with its squeeze page and thank you page), social media images, and banner ads to advertise the product.
Here are the topics of the guides.
 How to Get and Stay Motivated
End Procrastination
Overcoming Fear
Self-confidence Boost
A Healthier You
How to Develop Powerful Habits
How to Create a Meaningful Life
Master Your Brain
Goal Setting Made Simple
Clear the Mind
Here's my link:
Personal Transformation Mastery
As if that weren't enough, there are three bonuses to the package, too, including, absolutely conveniently, a quick start guide that will show you everything you need to know to edit your package and get it online.  (I'm convinced that most PLR that gets bought never gets used because the buyer doesn't know how to put it online.)
There's more besides this.  Have a look at the sales page to see everything.
At under $10, the front end is beyond worth it.
And of course there's an upsell.  Aurelius is too much of a professional not to provide an upsell.  The upsell includes a 10-part video series, whitepaper, social media images, and sales page.  (The upsell is a biz-in-a-box, too.)  There's also keyword research and a cheat sheet of high traffic blogs and forums. And there's more, more, more.  At $37, it's a steal (the videos alone are worth much more than that).
But don't hesitate about all this.  Aurelius only gives you a few days at the launch price for his new PLR release.  So go get it now.
Here's my link again
Personal Transformation Mastery
Please follow and like us: